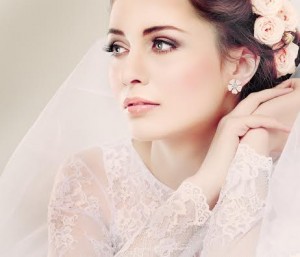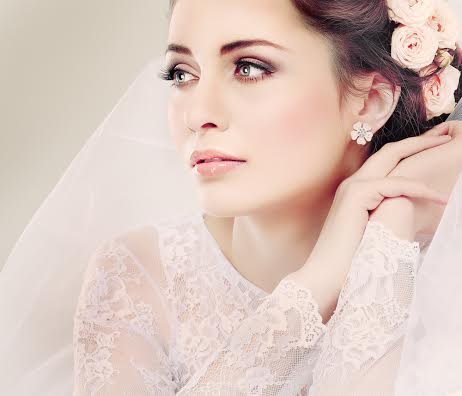 We all want beautiful skin but on our wedding day we tend to set the bar a little higher. Here are my skincare tips for brides to be.
My advice is always to start into a skin care plan where possible about 6 months prior to the big day. There will be enough going on closer to the time without embarking on a new skin care routine so forward planning is always good.
1. It's all about what you do daily
75% of the results you are going to achieve will be what you put on your skin at home every day. Think of it like going to the dentist – while we go and get our teeth professionally cleaned twice a year, we all understand it is imperative to brush twice daily at home. It's exactly the same with our skin. Take professional advice to make sure the products you use daily are the best they can be for your concerns. Once these basics are right you can add professional treatments and take your skin to a whole other level.
2. Basics
Often the cleanser we are using can cause more harm than good, stripping dry skins or overloading your complexion. Getting it right is key. I am a big fan of a good hot cloth cleanser which will clean the skin thoroughly without causing irritation. I know sometimes crawling into bed seems so much more appealing than your skin care routine but simple steps make a huge difference. Your cleansing step creates a great foundation for your other skin-care to take effect.
3. Exfoliate
Once we pass 25 our skin's cell turnover (renewal) cycle has started to slow down. This leads to a build-up of dead skin cells that block delivery of everything you apply. This leaves our skin dull and feeling dehydrated or dry and wasting all of our precious potions. Products containing glycolic, salicylic acid or retinol will naturally increase your cell turnover rate but if these are not incorporated in your routine make sure to exfoliate separately at least twice weekly.
4. Wake up your skin cells
We all want to look youthful on the big day but by our late twenties our skin starts to have other ideas and slows down production on vital anti-ageing cells. These precious little cells found in the deeper layers of our skin produce collagen, elastin and hyaluronic acid. These are vital for a plump youthful skin and the slow-down causes dramatically decreased production of these anti-wrinkle wonders. To fight against this skin shrinking catastrophe effectively you need retinol or peptides. Make sure either one features in your home care routine. This is where professional treatments really win hands down.
5. Prevent Pigmentation
Many brides choose to go on a sun holiday or use tanning beds coming up to the wedding to get a nice base. This can sometimes mean playing with fire. While an even tan can be very attractive, even isn't always the outcome. Apart from the skin cancer, ageing and other risks the sun carries, our aim for bridal skin is to create a glowing complexion. Dark spots of pigmentation can be difficult to cover and arriving into your facialist two weeks before the big day may not be enough time to adequately treat. Avoid excess sun exposure, wear a zinc based sun screen every day and choose an anti-oxidant serum underneath for added benefit.
For wedding skincare packages go to:  http://jeannebrophy.com/treatments-jb/