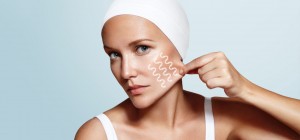 Do you worry about your skin losing tone? Fine lines or general lack of volume? Radio Frequency may be the treatment for you! Endymed Glow uses clinically proven radiofrequency technology to smooth wrinkles, lift sagging skin and contour the face and neck.
What is it
Radio Frequency or RF is a treatment that is used in aesthetics to heat skin tissue. The heat causes a tightening effect within the skin, this is often seen immediately post treatment. The heat also induces tissue remodelling and stimulates the production of collagen and elastin. The loss of collagen and elastin as we age leads to lines and wrinkles and lack of tone so its stimulation is an important part of your prevention of ageing plan. The increase of collagen and elastin leads to a more lifted and toned appearance of the skin.
How does it feel
Radio frequency is a very comfortable treatment. A small electrode that delivers the heat or rf energy is circled over the treatment area gradually warming the skin and maintaining it.
How many do I need
4-6 treatments. For optimum results we recommend a course of six sessions over an eight week period.
Results of this treatment increase over a period of about six weeks, as new collagen is produced regenerating and firming the skin.
Benefits will typically last for about a year, during which time your face will appear naturally tighter and lifted.
This treatment is especially good for the cheeks, jaw line and décolletage.