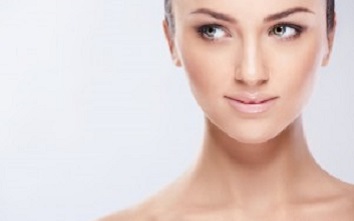 Sensitive skin is a common complaint, but sensitized skin is everywhere!
So, what is the difference?  If you have sensitive skin you would have been born with it, you most probably have high colouring and its something that you have pretty much always had.
Sensitised skin on the other hand usually comes about later.  It can appear at any time and on any skin type. No one is unfortunately immune.  Ironically, the more skin care is becoming popular the more I am seeing sensitised skin in my practise.  I believe a lot of the time this is down to over use of products and sometimes the wrong choices of ingredients for your skin.
How do I know if my skin is sensitised?
Your skins role is to protect you and it has a very intricate protective mechanism called the skins barrier function.  When the barrier function is working properly, it prevents many nasties from entering the skin but also vitally stops moisture from evaporating out of your skin.  As a result, a common symptom of barrier dysfunction is chronic feelings of dryness or dehydration that just won't go away.  When you cleanse in the morning a good sign of skin health is your skin feeling normal after you cleanse or get out of the shower.  If your skin is screaming out for moisturiser this could be the starts of an issue.
It is always worth getting advice and a full skin analysis to determine any issues with your skin but here are some other common signs.
Skin feeling tight a few hours after moisturising
Products sting or tingle regularly
Skin is becoming more re-active to products
Skin flushes more easily during facials or product use than it used to
What made my skin sensitised?
There are so many things that can contribute to sensitised skin but here are some of the main culprits I come across regularly.
Foaming cleansers
Dry shampoo. It's made to dry out your hair so unfortunately the reality is often the same for the skin where it lands.  Its very difficult to keep sprays away from the forehead so Ideally if you are using a dry shampoo choose one with a different application or be ultra-careful with how you apply.
Too much exfoliation – Acids or scrubs
Sun Damage
Pollution
Working in dry environments like air conditioner or very warm offices
Chlorine from swimming pools
Tips to get your skin back in check
Avoid wipes, micellar water and foaming cleansers.  If your skin is getting irritated on the forehead you may need to choose a shampoo without sodium laureth sulphate.  Foaming agents can strip the skin and what you use in your hair often also effects your facial skin.  I really like the Moo Goo range of shampoo and conditioners.  Nice ingredients, no nasties and gentle on the scalp.
Cream cleansers are a better choice for any more reactive skins. This doesn't mean you can never use a foaming cleanser it just isn't the best choice while your skin is a bit out of sync.  If you are an oily skin its important to choose one without mineral oil.  Safe bets are Liz Earle Hot Cloth Cleanser or Seavite Cleansing milk €25.  For dry skins Clinique Take the day off cleansing balm is a nice product or Pixi Double Cleanse.
When your barrier is compromised we need to compensate for the moisture loss by adding more hydrating products back onto the skin.  The skin may need extra hydrating products during this repair stage but again this is only short term. Once the skin is back working the way it should you can move on to stronger skin care.  My personal favourite for a quick fix is Triple Lipid Repair from Skin Ceuticals €135.  This cream is an exact replica of the moisture content on the surface layers of the skin so is much more of a specific scientific approach than a standard moisturiser (hence the price) but it works a treat.  Hydrate your skin internally also by drinking enough water and adding an Omega 3 supplement into your diet.  This is a huge help for very sensitised skin. My favourite at the moment is Nordic Naturals Ultimate Omega.
Hydra crème€50.50 from Yon-Ka is also excellent mixed with Nutri + serum €49.50 for an added fix.  If you have oily skin and suffer with sensitivity Colostrum gel €46 from Environ is amazing.
If the surface of your skin is compromised it means, it's also more vulnerable to UV light.  Its extra important to protect it every day.  As I say to my clients regularly, sunscreen is not the thing that changes your skin now, but it will change how your skin will look in the future.  Its worth the investment.
Lastly book yourself in for a good facial.  Bespoke treatments will help boost your skincare and get you on the road to healthy hydrated skin in no time.  I use a combination of different serums with a Sonophoresis machine.  The machine is from Environ and uses sound waves to create tiny gaps in the surface of the skin.  This allows the serums to fall into deeper layers giving the best results without compromising the skin.  I also always use Dermalux LED light therapy on compromised skin.  Think of it like being electricity for your skin cells.  It helps everything in your skin function more optimally and can be used even on very sensitive skin.  Twenty minutes under the light and your skin immediately looks brighter.  I love it!