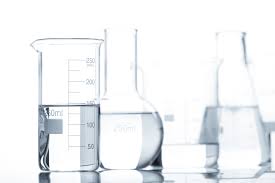 Do you have a routine you religiously follow for healthy skin?  In my experience most people are doing too many steps often leading to irritation and over saturation of skin with hydration products.  Over time this can lead to lazy skin often start issues with sensitivity, dehydration and issues with ageing.  What we apply to the skin should serve a very specific purpose and suit your skin type.  Is your skincare about your personal skincare needs?  If not it's time to change it.
The following steps would be relevant to most skins – as always, the products themselves would change.  I don't often like to talk specifically about the products that I use as I honestly change it a lot and just because it suits me doesn't mean it will suit you but in case you are interested my current products are listed at the bottom!
My Steps
Day
Cleanser – a vital step to get right.  No wipes, micellar waters and no skipping this step.  If you want healthy skin this is step one.  My preference is to use an acid based cleanser often salicylic acid based in the morning followed by a cream cleanser in the evening.  I don't like mineral oil and do not recommend cleansers that contain them – ever.  Poison for the skin, poison for the body.  I am an oily skin type, if you are dry – cream cleanser generally twice daily.  You could potentially add in an acid based cleanser a few times a week.
Anti-oxidant – Our skin is attacked all day long by car fumes, toxins, free radicals and plenty of horrible ingredients we pile on top of it. Your morning routine should not be about what primes the skin best for makeup it should be about protection.  During the day is when your skin damage takes place.  What you do now will show in years to come so well worth getting into the habit.  Any proper skin care brand will have anti-oxidant serums but it is important to choose one that is specific to your skin type.  They also vary massively in price.  Unfortunately not all are created equal so worth taking advice on this one.
Sunscreen – yes you have all heard it before. A must for prevention of ageing.  There are so many available on the market with light usable textures ……. No excuse!  I don't use a moisturiser in addition to this, for most skins the hydration provided by your sunscreen is enough.
Night
Cleanse – preferably a cream cleanser. I really like many of the cleansing balms available on the market at the moment but you do have to be careful if you have breakout prone skin.  Yes, it is true that you can use oil on oily skins but not all oils.  Some are heavier and more congesting than others.  As mentioned earlier mineral oil is an absolute no but some of the plant oils in these balms are also too rich for oily skins.  If in doubt go with a cream cleanser instead.  I also want you to be conscious of the muslin cloth or facecloth you use to remove, this should not be like a scouring pad. If in doubt damp cotton wool will do the job.
Tone – I don't believe in toners and only recommend them as a treatment step for problem skins. If you are oily / acne I would often recommend a salicylic acid product here but never for dry or sensitive skins.  Glycolic acid toners available on the market are great but should really be used under professional advice.  They can cause a lot of issues if overused so please go sparingly.  At the moment I skip this step.
Treatment Serum – This is where you need to think…….. what is my concern? Not what is the most popular product out there or this suited my friends skin but what bothers me about my skin?  What would I like to treat?  Night time is the time for treatment so your evening serum should be all about you! If its hydration you need put it in here, maybe it's a spot treatment, maybe its anti-wrinkle or firming but here is your time.   Serums are where it is at if you want to treat your skin so here is your opportunity.  Many people like myself have multiple concerns so often I will mix or cocktail my serums.
But where is the moisturiser you scream??!!  I don't use one and I don't really believe in them. Superfluous step……. Except for very dry or compromised skin and it should be for a period of time to fix something.  If you have been using moisturiser for 10 years and are still going around saying you are dry or dehydrated there is something wrong.  Over use of hydrating products can make the skin lazy and sensitive so choose wisely here.   This advice varies with each person and lifestyle etc but my advice is if in doubt leave it out!
Retinol
You really need to use it.  We can talk about every other skincare ingredient but nothing else has the same proven track record as this one.  It is the holy grail of anti-age but also great for open pores, even skin tone and break out prone skin.  Retinols vary from very mild to very strong and every skin is different as far as what will work best for it.  This is another step that I think is worth taking advice on – it is not a one size/brand fits all instance so make sure you are on the one that is best for you.
My current skin care routine (they are mostly professional brands)
AM
Zo by Obagi Oilacleanse – salicylic acid cleanser
Skin Ceuticals Phloretin CF antioxidant serum
Heliocare 360 gel oil free spf
PM
Sea Vite Cleansing milk
Dermaceutic 0.5 Retinol – 2-3 times weekly
Skin Ceuticals Resveratrol BE serum sometimes mixed with retexturing serum