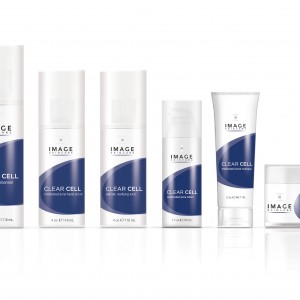 In the cosmetic world with so much choice, I often wonder how anyone with problem skin ends up on the right products.  So many products with so many claims often not having the desired result.  Over the years I have tried it all from toothpaste, perfume the whole lot in my quest for clear skin.  This seems to be a common thread among spot sufferers.
My belief is in a more holistic approach to acne.  Yes products work and yes their are great treatments available but I will also always look at dietary and lifestyle triggers which may be a contributing factor too.  If acne is very stubborn and has been around a long time we would often need to look at more than just products in order to get it under control. The most common dietary acne stimulants being dairy, gluten and a high sugar diet.  Many acne sufferers can notice changes by looking at those factors plus adding an omega and probiotic supplement into their diet.  High stress levels are also linked to oil production so anything we can do to manage stress will be greatly appreciated by our skin!
From a skincare point of view, I am extra careful about products I choose for myself or my problem skin clients.  It is only in the last few years that I could say I have found products and ingredients that not just make a difference to my skin but that of my clients too.
One of my favourite choices for problem skin is Image Skincare.  Image Skincare is a cosmeceutical (generally meaning more active) from Florida.  Image Skincare's focus is skin health and approaches acne first with a home-care system and then a course of clinical peels formulated specifically for oily or problem skins.  The home-care system is based on salicylic acid.  Salicylic acid is targeted specifically to oil in the skin.  The great thing about it is that as it balances oil production it also reduces inflammation helping to heal and reduce redness in the skin.  The clear cell line has 5 key products. My favourites are the Clarifying Cleanser and Clarifying Pads.
Image Skincare's acne lift peel is also excellent.  It helps to rid acne sufferers of dead cell build up, excess oil and red inflamed spots.  Most clients will require a homecare plan with a series of clinical peels for best results.
If you would like advice or help with problem skin book a consultation and get on your personalised plan for clearer healthy skin.  http://jeannebrophy.com/treatments-jb/