CACI Non Surgical Face Lift: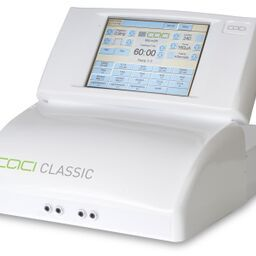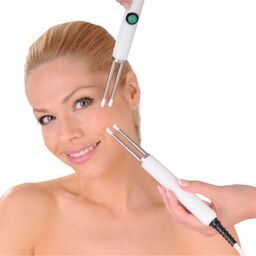 As we age our facial muscles naturally start to lose elasticity and tone. Genetics, lifestyle, dieting and environmental factors can all influence the rate at which they decline.  Change in tone is often described as a thinning of facial contours and a tired appearance to skin.
Following over 20 years of research and development CACI offers a solution to combat loss of muscle tone using CACI microcurrent facial toning therapy.
Microcurrent therapy was originally developed as a medical application to treat facial palsy and muscle tone.  This proven technology is now available as a painless cosmetic treatment that is commonly referred to as a facial workout or "the non surgical face lift".
During each 1 hour treatment session all 32 facial muscles are gently manipulated and re-educated using a series of precise movements. Cotton tipped wands are used to transmit the microcurrent energy to the facial muscles to restore tone and elasticity.
Results can be visible after the very first treatment but a course of twelve treatments is generally recommended.